The Multi-Tasker 3-In-1 Beard, Hair & Body Wash by Sebastian (250ml)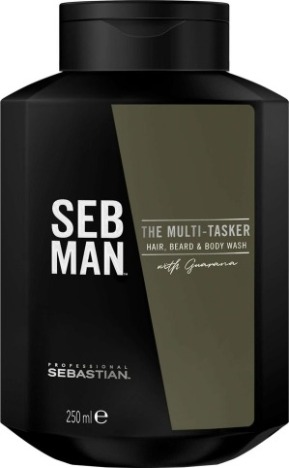 A multi-beneficial product formulated to clean hair, beard and body. Made with guarana extract, and with stimulating scent of bergamot and pink pepper for a vibrant freshness. Suitable for all hair types.
It is a new line-up of hair care, styling and grooming products for men who refuse to be categorized.
With guarana extract for a vibrant freshness
Formulated to cleanse your hair, beard and body
With a stimulating scent of bergamot and pink pepper