Craft Clay by Sebastian (50ml)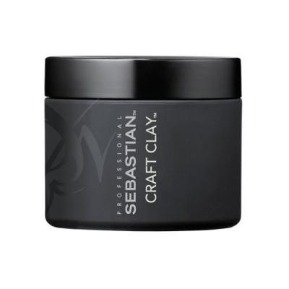 CRAFT CLAY- REMOLDABLE MATTE TEXTURIZER
Handicraft style. Earth minerals separate and restyle texture with touchable matte-finish hold.
USE IT
Emulsify into hands. Work through dry hair to change texture, mold and separate, with a dry matte finish. Rub at the roots to rough up your style. Best for short to medium hair.
Other sizes of the product are available on request. A special request can be made on the product shopping cart order form.
15ml = $8.99