Re-Shaper Strong Hold Hairspray by Sebastian (300g)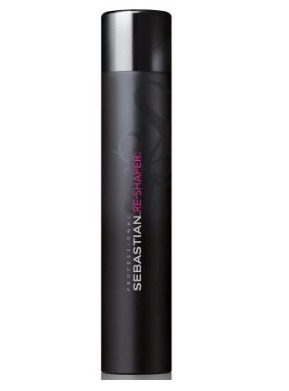 RE-SHAPER - BRUSHABLE HUMIDITY RESISTANCE STRONG-HOLD HAIRSPRAY
Next-generation of the fashion iconic SHAPER hairspray, Sebastian strong-lasting, re-shapable spray. Shape, hold and re-shape endless edgy styles and stand-out silhouettes, over and over again. Reworkable for up to 18 hours.
USE IT
Spray on damp hair and blow-dry for a root boost. Spritz during blow-dry to capture tousled movement. Mist over finished style for day-to-night control. Shape, hold and re-shape any style as often as you like. Works on all hair types.
Other sizes of the product are available on request. A special request can be made on the product shopping cart order form.
43g = $8.99