Invigo Senso Calm Sensitive Shampoo by Wella (300ml)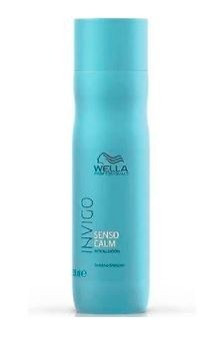 Senso Calm Sensitive Shampoo made with allantoin is a fragrance-free shampoo that soothes and calms sensitive scalps.
Invigo Balance with Balance-Blend: Takes care of your individual scalp and hair needs, infused with caring and refreshing ingredients.
Made with allantoin
Fragrance-free
Soothes and calms sensitive scalps
Other sizes of the product are available on request. A special request can be made on the product shopping cart order form.
1L = $34.99