Invigo Aqua Pure Purifying Shampoo by Wella (300ml)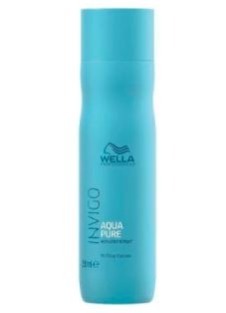 The Aqua Pure Purifying Shampoo is fresh and clean. Use it to give yourself purified hair, free of residual impurities and pollutants.
Invigo Balance with Balance-Blend: Takes care of your individual scalp and hair needs, infused with caring and refreshing ingredients.
Infused with Allantoin and Lotus Extract

Helps achieve fresh and clean healthy looking hair
Other sizes of the product are available on request. A special request can be made on the product shopping cart order form.
1L = $34.99