INVIGO Colour Brilliance Coarse Conditioner by Wella (250ml)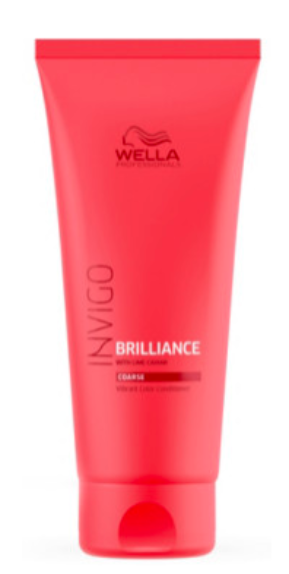 Amplify your color with the INVIGO Color Brilliance Conditioner for Coarse Hair from Wella Professionals. Infused with nourishing Lime Caviar, the silky formula uses a Copper Encapsulating Molecule to boost and maintain the vibrancy of your shade for up to seven weeks. Antioxidant Shield Technology uses Vitamin E to protect against color fade. Lime Caviar is known to contain various anti-oxidants and vitamins. Perfect for more coarse types of hair.
Leaves dry, damaged and color-treated hair soft and supple
Made with restorative Liquid Crystal Technology
Promotes a luminous shine
Other sizes of the product are available on request. A special request can be made on the product shopping cart order form.

50ml = $8.99
1L = $36.99